About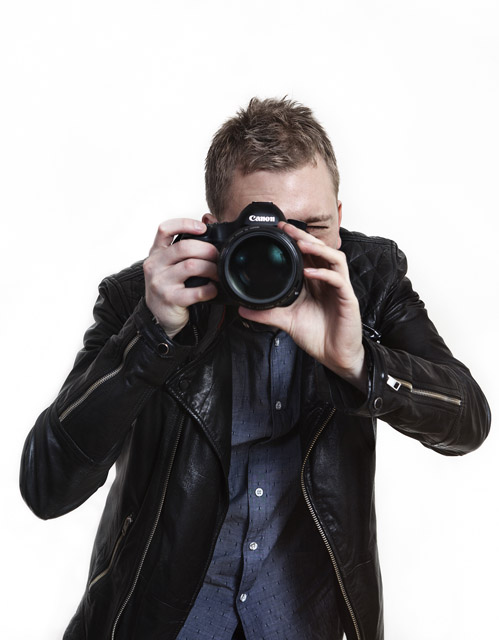 I am Chris Dart, a Freelance Director, Videographer, Photographer based in London.

I am passionate about creating exciting visual content. I'm a perfectionist who thrives on the opportunity to be behind the camera, to tell a story and get lost in all parts of its creative process.


I grew up in a small town in North Devon (UK). Where ever since I first got my hands on the family camera I became obsessed with documenting everything I saw, treasuring mine and other people's memories.


This passion led me to go to Film school to learn my trade. I received a 1st class honours degree and moved to London, where I began using my free time to mix my passion for film with my love for music to make promotional videos for musicians. Helping them grow their fan base, sell out shows and securing support slots with bands such as Kasabian and Steel Panther.

I have worked as a commercial Editor for 5 year, travelled through Europe working as a sound operator and worked as a camera operator on a number of TVCs and online content projects.


I aspire to continue to grew and push the boundaries of technology, using my creative imagination and vision to make exciting work that people love to see. Join me on my journey.
BANDS I HAVE PHOTOGRAPHED/WORKED WITH:
Laura Johnson,

Marketing Director - Eventim UK

"We recently began working with Chris to capture photos and live footage at a number of our events including The Offspring/Bad Religion and the hugely successful Metal Hammer Golden God Awards at Eventim Apollo Hammersmith. Professional, courteous, approachable and creative, Chris has a great eye for 'that' shot and I would highly recommend. We look forward to working with Chris on many more events yet to come."

Dan Hall,

Business Development Director - Freeman XP

"Chris has taken photos for me at a few events now - he's always done a great job, taken briefs well and got all the shots we wanted. I'd definitely recommend his skills with a camera be it stills or film."

James Smith,

James Smith Performance

"I was after a professional logo that I would be proud to show off. I was given Chris' number by a friend and what a good contact I gained. Chris isn't in it to make a quick logo and take your cash, he sees every logo he creates as a work of art, allowing many chances and alterations. Incredibly reliable, efficient and without a doubt professional."

Simon Weir,

Classical Media

"Chris is exactly what we expect from a cameraman - creative, competent and hard working - he is a pleasure to have on the team"

Blanche Anderson,

Actress

"I worked with Chris recently on a intense and emotional scene. He was a pleasure to work with - relaxed, reliable and professional. The equipment he used was very high quality and I am very pleased with the finished product. Chris is passionate about what he does and it is evident from his work. Thanks again Chris for going the extra mile."

Jack Wayne,

Personal Trainer - Jack Wayne Fitness

"Chris is an absolute pro. He has done an amazing job in developing and designing my brand. Super easy to work with, fast and efficient. I highly recommend working with him."

Rev and Blacky,

The Howling

"Chris is a pleasure to work with he has an insatiable appetite and dedication to film and production and it shines through in all of his work. He has a fantastic eye for that epic shot needed to create an eye catching video. We (The Howling) have worked with Chris on a number of promotional videos which have captured the essence and intensity of our live shows in a way that blows people away. His work has secured major opportunities for us and he has been a vital member of our team for some time. We're looking forward to creating some ground breaking work with him in the future. This guy is definitely one to watch."

Mia Klose,

Mia Klose

"So talented, professional and easy to work with! It's been a pleasure shooting my album promo video together with him. The result was fantastic and even helped me getting a slot at the Sweden Rock Festival alongside Kiss, Rush and Europe and many more! I'm looking forward to doing more projects with Chris in the near future, I could not recommend him enough!"

Damn Dice,

Damn Dice

"Working with Chris has been great. He brings a professionalism and attitude unlike anyone we have worked with before. Apart from his ability to get it right and his knowledge and use of equipment, his ability to push us and get the best out of us was as refreshing as it was motivating. We can not recommend him highly enough and look forward to working with him again soon."